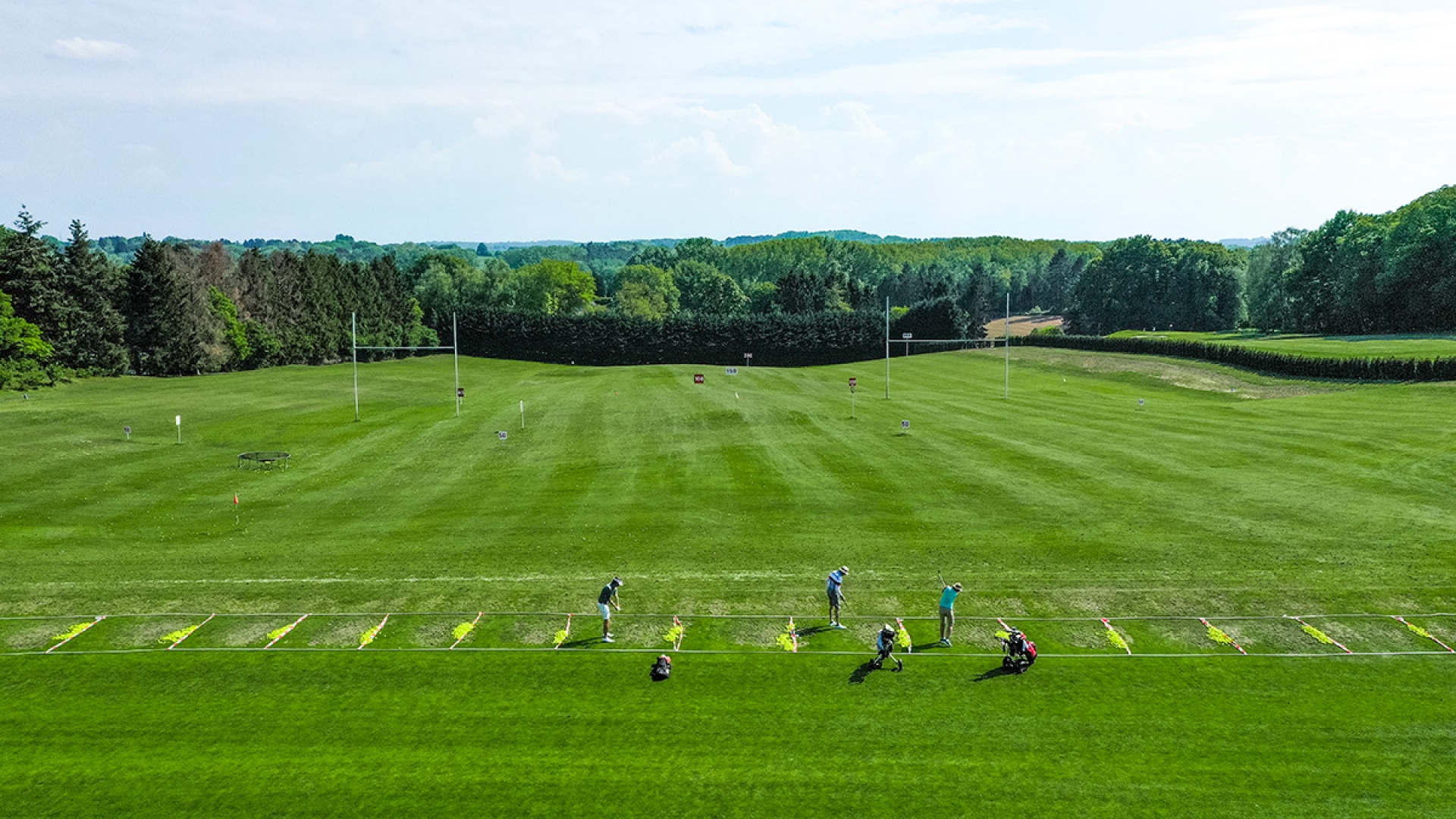 Our driving range has a large grassy area and two cabins with 22 floodlit mats, allowing you to practice all year round even when the night catches up.
Please respect the grass play areas (between the ropes).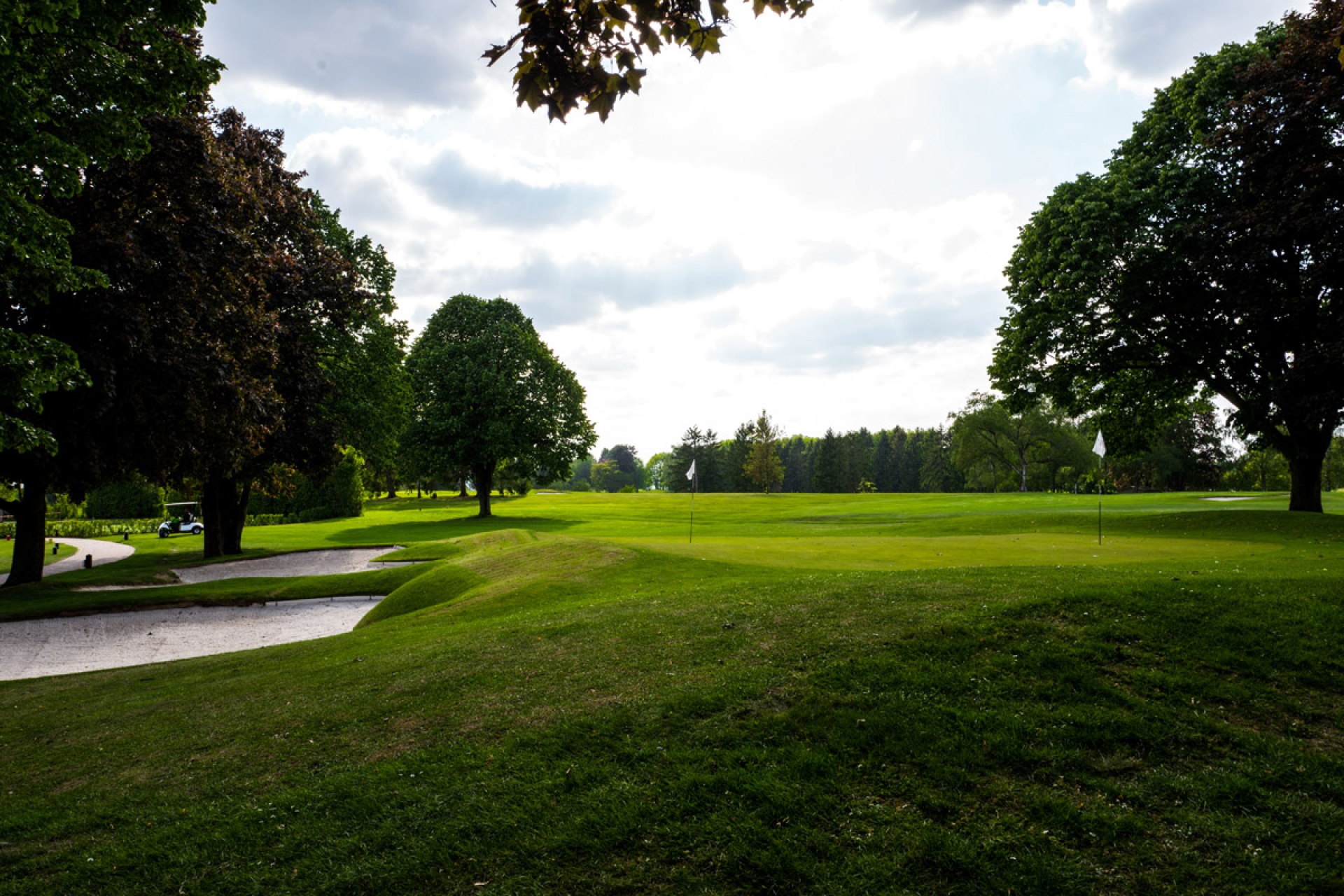 This green close to the Driving range is specially reserved for bunker exits and short approaches. To practice on it, you will have to use your own game balls. Practice balls are forbidden on this practice area. For the respect of the pitch and the other players, we ask you to erase your tracks in the bunkers and to repair your pitches after practice.